2010 - 2015 Toyota Prius HKS Sparkplugs Super Fire Racing
SKU
2010 - 2015 Toyota Prius HKS Super Fire Racing Sparkplugs
Brand
Installation Service Available
All spark plugs are sold individually.
Features:
0.6mm Iridium Alloy Center Electrode
Outer Electrode with Platinum Chip
Short Type Outer Electrode (Anti-Vibration)
Thermal Edge
Prevent Carbon Build Up
Heat Range: 10
Thread Size: 12mm x 26.5mm
Wrench Size: 14mm

HKS is the first to release the high heat range tuning spark Plug M12 long reach HEX size 14 for the Toyota Prius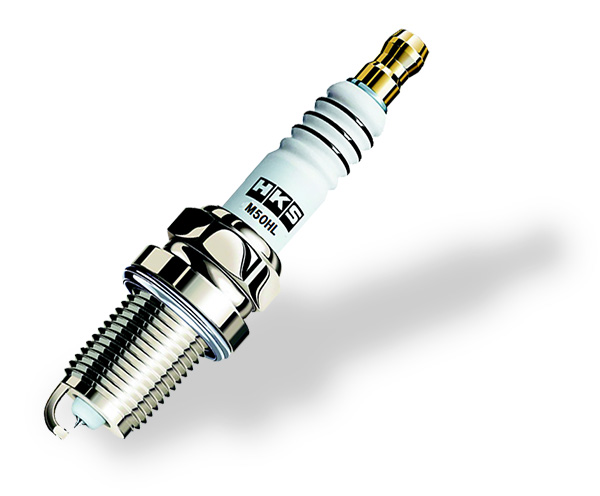 HKS M-Series Super Fire Racing spark plugs are high performance Iridium plugs designed to handle advanced levels of tuning and provide Improved ignition performance, durability and anti-carbon build-up.

The Iridium alloy is used because of its durability and reliability. On an average plug, a narrow core typically shortens life span of plug but with the intense durability of iridium there is no sacrifice in any longevity. With a high melting point of 2454 degrees C, opposed to the 1769 degrees C of white gold, the electrode can tolerate the high levels of compression and minor knocking without any deterioration. A nickel coating on the housing also prevents the spark plug from premature deterioration. The Iridium plugs are available for multiple applications and offered in ?colder? heat ranges of 7 and up and specifically for rotary, heat ranges of 9 and up are offered. M Series is recommended for reliable ignition, durability and anti-carbon buildup under high load. All spark plugs are sold individually.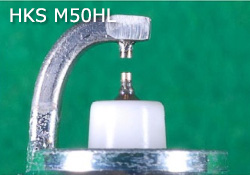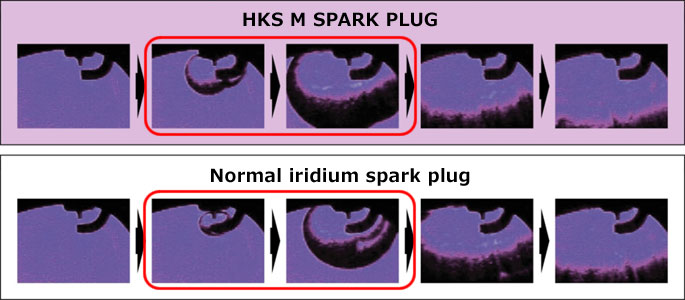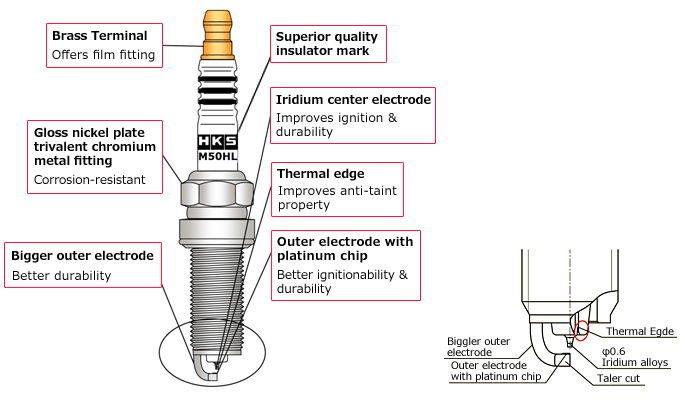 More Information

| | |
| --- | --- |
| Installation Services Available | Yes |
| Hybridpit Availability | Available to order |
| Chassis Code | ZVW30, ZVW35 |
| Parts | Engine |
| Manufacturer | HKS |
| Car Year | 2010, 2011, 2012, 2013, 2014, 2015 |
| Car Make | Toyota |
| Car Model | Prius (Gen 3), Prius (Gen 3 Refresh), Plug-in (Gen 3) |